On this nice September morning, the white Crozes-Hermitage harvest has started.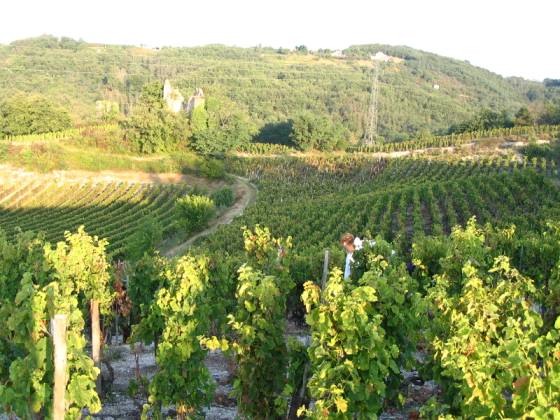 The 2007 vintage looks promising.
The grapes look healthy. These last two weeks, a strong wind ("le Mistral") has been blowing, which has helped sugar concentrating. That means this vintage may be rich in aromas with a good alcohol level.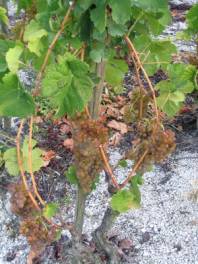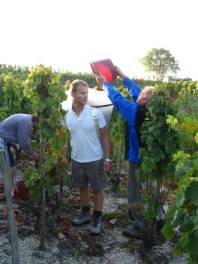 Complying with basic hygienic rules is crucial during the harvest. Every evening, the bins (locally known as "les bennes") as well as all the implements (wine press, pumps etc .) are steam-washed to prevent unwanted bugs from spreading.